Whether you're planning on running Linux at home, or on a leased Web Server, this book will walk you step-by-step through all of the common administration tasks, from managing traffic reporting to log-file rotation. This guide even includes step-by-step instructions on installing Linux (Fedora 4), Apache 2.0, PHP 5 and MySQL 4.1 on a home or office development server, so you can test all of your applications before rolling them out.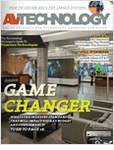 AV Technology provides instructional, problem solving content to AV/IT professionals in the education, corporate, hospitality, entertainment, medical, gaming, worship, and government markets. The magazine helps readers navigate their jobs better and therefore generate more revenue for their employers.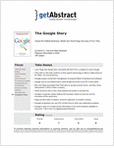 You probably use Google when you are looking for something on the Web. But do you know who founded the company and why it is unique? Here's the inside scoop. Authors David Vise and Mark Malseed tell the story of Google founders Larry Page and Sergey Brin in fast-moving, energetic prose, from start-up to triumph. The authors spend little time considering any of the possible negative aspects associated with Google, but most readers will find that it hardly matters because their book is downright fun, and it ends with a useful set of Google search tips. getAbstract says you will learn so much about the founders, the company's management and its wonderfully exotic culture that you will not notice the absence of critical distance.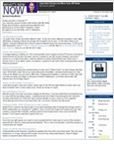 Lance Ulanoff, Editor in Chief of the PC Magazine Network, brings you this twice-weekly roundup of the latest top tech stories, the best new product reviews, plus special offers from Ziff Davis and its partners.
PCMag.com's Newsletter brings you reliable, timely information that helps you buy smarter, make better decisions, be more productive, save money, stay on top of the business of technology -- and technology in business -- and get more out of the Web.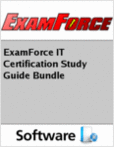 Free Study Guides in this Offer:

Microsoft
70-631 TS: Windows SharePoint Services 3.0 Configuration – 29 pages
70-640 TS: Windows Server 2008 Active Directory, Configuration – 78 pages
70-290 Managing and Maintaining a Server 2003 Environment – 45 pages
CompTIA
N10-004 CompTIA Network+ – 75 pages
Cisco
640-802 Cisco Certified Network Associate (CCNA) (Provided as two study guides)
CCNA 640-816 Interconnecting Cisco Networking Devices Part II (ICND2) – 51 pages
CCNA 640-822 Interconnecting Cisco Networking Devices Part 1 (ICND1) – 71 pages
Get it here!